Thorough fact gathering.  Comprehensive analysis.  Prompt delivery.
Effective, efficient fact gathering, and a well-reasoned analysis are the cornerstones of an excellent investigation.  I conduct prompt, thorough, and impartial investigations into workplace misconduct allegations involving:
Harassment

Discrimination

Retaliation

Bullying

Any Workplace Misconduct

Mixed Motive Allegations

Multiple Complainants and/or Respondents

Firefighters and Public Safety Officers (FBOR, POBR/PSOBRA)
I have investigated matters for public and private sector clients, both large and small, throughout California.  I have handled complex investigations such as those involving mixed motive allegations, multiple Complainants or Respondents, and investigations involving enhanced procedural rights.  
At the conclusion of the investigation, clients will receive a thorough, high quality, report with a well-reasoned, comprehensive analysis for each finding.
Trauma informed.  Thorough.  Prompt.
Investigating allegations of sexual misconduct, harassment, or discrimination requires both sensitivity towards the participants and the skill to thoroughly investigate and reach a reasoned and fair conclusion without unnecessary delay.  Whether acting as a gatherer of evidence or as a fact-finder, I navigate Title IX investigations with maximum sensitivity and care.  With training in both Trauma Informed Forensic Interviewing and a Master of Arts in Counseling Psychology, I gather evidence with sensitivity to the experience of all parties and witnesses.
And, I apply my legal training to conduct a comprehensive investigation that gathers evidence relevant to resolving disputes of fact, resolving issues of consent and capacity to consent, and making credibility determinations.  Clients will receive a thorough, impartial, and high quality, summary of the evidence gathered, enabling them to proceed with confidence that they  have all the information needed to reach a fair and reasoned conclusion.
Neutral review.  Reasoned findings.  Prompt resolution.
Where a party to a Title IX matter has a right to appeal on procedural or substantive grounds, an external hearing officer may be needed.  As with Title IX investigations, Title IX appeals require sensitivity to the needs of all parties, and a thorough, prompt, and impartial review of the bases for appeal.  
As a hearing officer, I provide neutral and fair hearing officer services by evaluating the scope on appeal, conducting neutral and fair appeal hearings consistent with the client's appeal policy, and providing a well reasoned and timely explanation of findings for each appeal ground.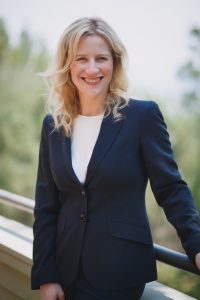 Megan Amanda Miller, Esquire
Attorney Investigator
JD, AWI-CH, LMHC
Megan@MeganAmandaMiller.com